I've spent most of my life thinking this was an insult, one I've received and sent. Turns out it's a compliment. Or at least, was a compliment.
Ignoramus from the Latin "we do not know". As in, we don't know everything so we need to learn. More importantly, that what we do know might not be correct and needs to be constantly reassessed with each new bit of information we receive. Or basically the foundations of modern science and critical thinking and what the whole shoogly enterprise of the twenty first century technological world is based on. How we arrived at Space-X, Man on the Moon, nuclear weapons and the hydraulic dropper post. And why Donald Rumsfeld truly was an ignoramus when he said "there's things we know we know…"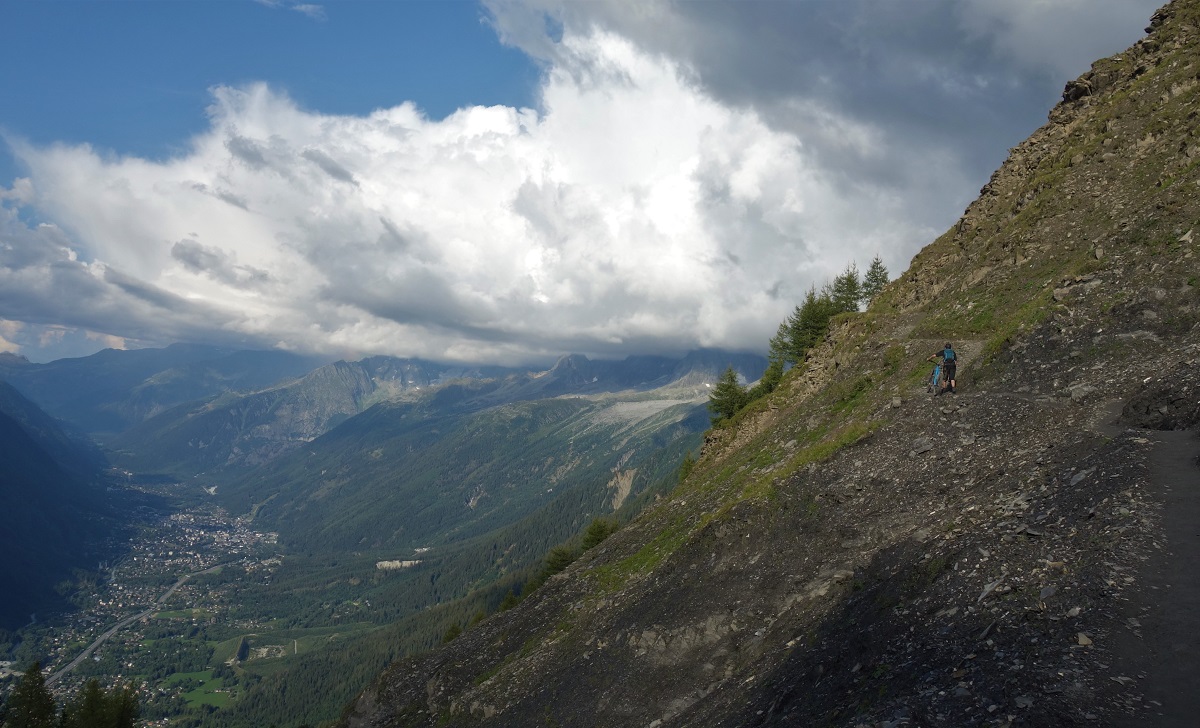 Of course, there's a difference between the enthusiasm to embrace the unknown as a catalyst for learning more about what you don't know and shrinking your view to the point that everything you don't know is ignored and you just focus on the area you think you've got down (until new knowledge arrives and it turns out the world IS flat after all. Or that ignoramus is a compliment) I'm not sure exactly what it says that populist politics has brought us to a point where many influential persons in the world have a less liberal, less intellectual outlook that the Romans, but the broad brush of it isn't very uplifting.
Anyways, this reveling in the things we do not know is what's been sending us to try the next line over for the last few years. The trail we found last week was good, will the trail a little further along be better? Often no, no it's not. Sometimes it is considerably worse and we emerge from the undergrowth several hours later, bleeding profusely from thorn scarred shins, with grooves on our shoulder from carrying the bikes for 80% of the descent.
But all that just makes the sweet trails taste all the sweeter. No, really. Science says so. A study in 1971 found that pigeons which were trained to peck a button to be given food would do it more enthusiastically when they didn't know if it was going to work out with a tasty treat. It's the rewards that ain't guaranteed that seem to do it for mammals and mamils alike.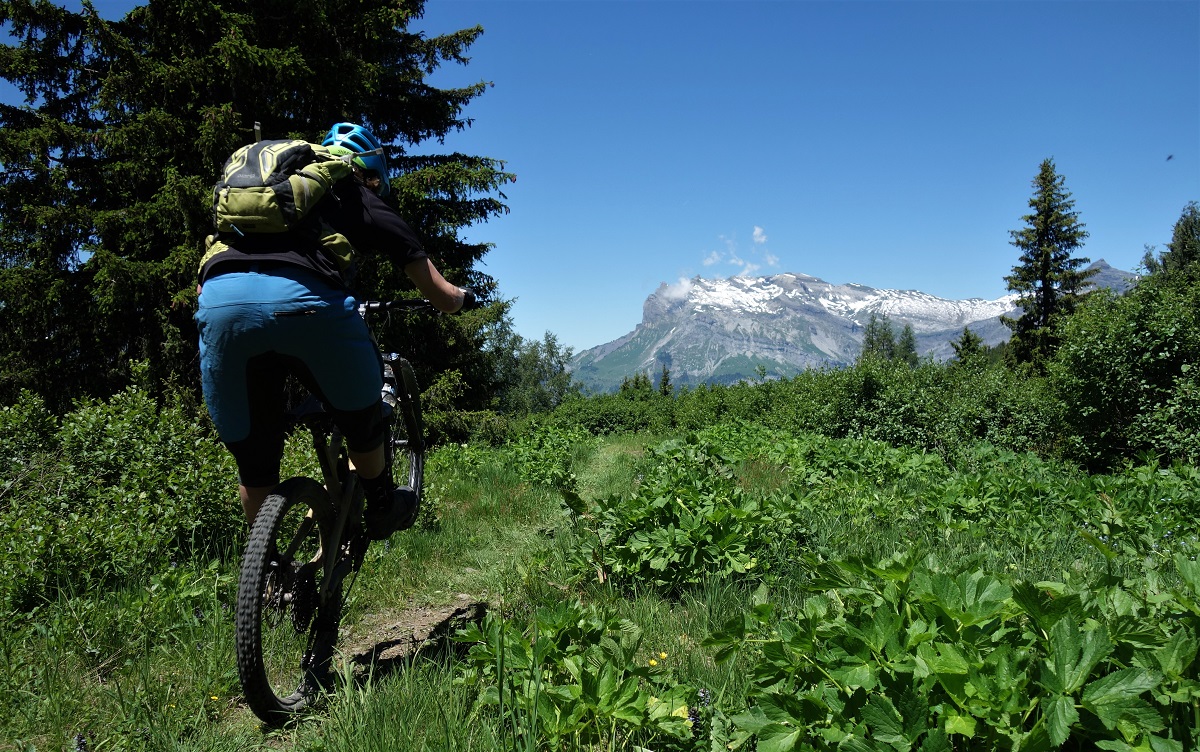 The search for new trails isn't blind though. Just as science draws on the discoveries of the past to leap forward, we let others do as much of the hard work as we can before taking the last step and claiming the glory. If you want to find the next greatest trail ever, have a look through old maps and see what farmers tracks and mining routes have fallen into disrepair and dropped off the radar. Or just look for the bits where people tend not to go with bikes and see where the terrain then matches up with bike friendly angles.
I'm not the only person to be rocking the 'look at the clues and use what you've found' technique. Ash 'Trans Provence' Smith (to pigeon hole him far more than he should be) and his itinerology series show this ways better than I manage, and the TP race showcases the results of his searching ways ways better too. But, just because you canny run 100m like Bolt doesn't mean you shouldn't run.
Following last years trip to Whistler, I returned to Chamonix full of enthusiasm to bring that trail building culture here and create some #sickgnarshreadbroloamfestflow trails. Very quickly I realised I had neither the time, talent, brawn, materials nor dirt to do this. What I DID have however, was a promising looking worn line going off into the trees near the end of a load of great descents in Les Houches, where you had to start using the tarmac to get down to the road….
A bit of scoping later revealed an old walking trail heading down through the woods between Les Houches and Vaudagne. And quite a few fallen trees. And enough shrubbery to keep the Knights of Ni happy. And some of the best rideable rock slabs in the valley.
I'd be lying if I said I then invested hour upon hour of my time into carefully clearing and crafting a new trail, but there's been a few pissing wet afternoons spent in full waterproofs cutting back undergrowth to reclaim the old trail and drier days spent running the line in and tweeking the alignment. All so I can present to you a trail called…
Squam-ish
Because it's just like all the amazing trail building work in Squamish. Ish.
Take your choice of trail at Les Houches to end near the Ecole Physic. About 200m BEFORE you reach the tarmac'd Ecole road there's a 90 degree right bend. At that bend the entrance to Squam-ish is up and a little to the left. I've deliberately left the first few meters quite overgrown to minimise the chance of conflict with other users. The trail is fairly flat for the first wee bit, then on an easy rock slab rolling to the right, the interest starts. If I'm honest the trail still needs a fair bit of running in and some substantial work to the last 100 meters or so before it becomes a classic, but the start's there and if anyone with more time on their hands than I wants to help it evolve, crack on. Otherwise, it'll get finished off in late autumn (unless winter comes early or I gain meaningful employment).
Other folks have spent less time pontificating and more time digging (the pen may be mightier than the sword, but it's not got much on a backhoe) and as a result there's a web of fresh trails starting to spread around the valley, mostly in the Les Houches/Coupeau area but also Les Bois and Planet.
Focusing on Les Houches, some of these trails use the old bikepark trails from the days when it was under Bellevue, others pick up abandoned trails that we've been looking at on the IGN map for years, but never got the traffic to stay clear. Then others, like the new finish to the Alpage Respect bikepark trail under the Prarion lift, are just straight up brand new.
It's got to the point where I didn't ride Les Houches for 3 weeks, came back, and rode brand new trails every lap for an afternoon, there's that many new things appearing. For the most part they've been made in the fine tradition of old school French DH tracks. Raw and steep. Really steep. They're also often not that weather proof, so heavy traffic in the rain will ruin them, but in the long hot summer we're still having the loam is just perfect. Almost powder skiing esque.
The summer lift season is almost finished at Les Houches now, but it's going out with a bang. By this weekend the Prarion lift was hoaching with riders from across France and beyond. The long queues might have been a bit irritating, and the way the trails were evolving from one lap to the next entertaining, but it was pretty amazing to feel like Chamonix was an actual bike town for once, a vibe I've only felt a few times before in Finale, Whistler or Morzine. I don't want that to last mind, we can go back to grumpy locals and empty trails for the other 11 months of the year.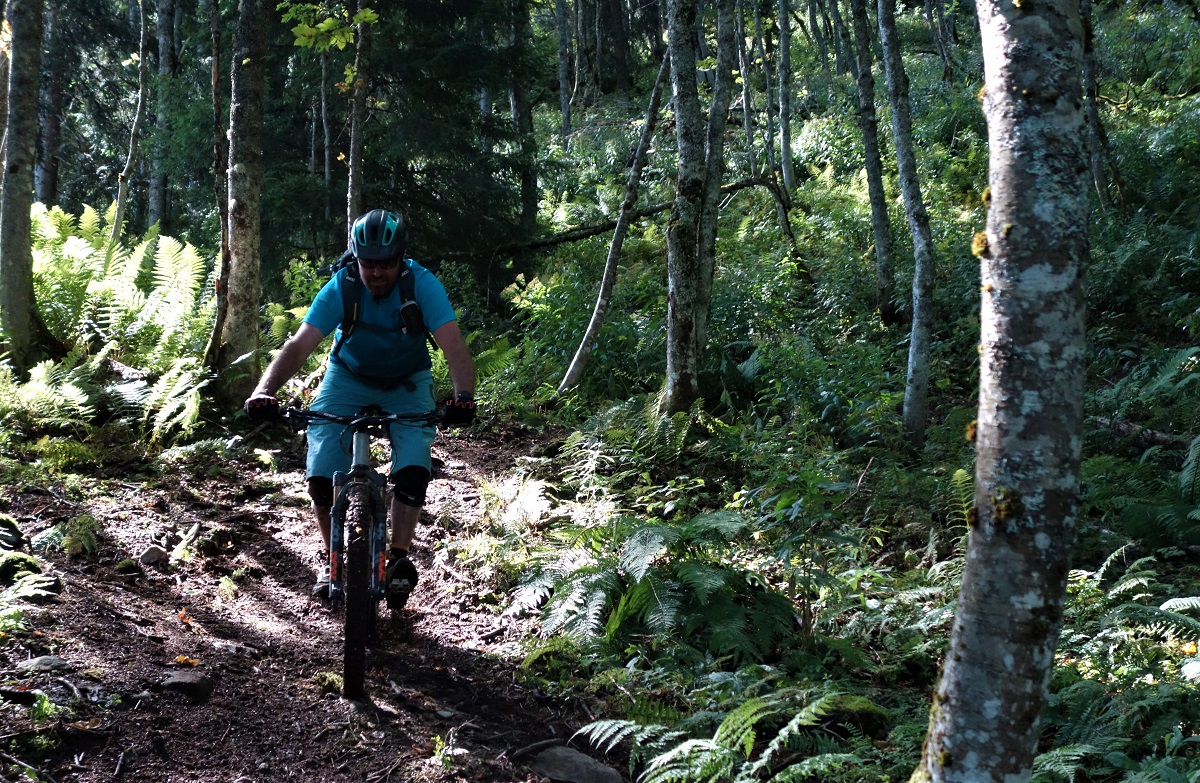 Most of these new trails are very much unofficial and not mine to advertise, but as the entrances are generally not hidden, all YOU need to do is look and reap the rewards. A couple of these trails will become official trails once finished but until they're on the map it's up to the park crew as to how well advertised they get, so again, I'm not telling until next summer when I can use it for a whole new bit of content.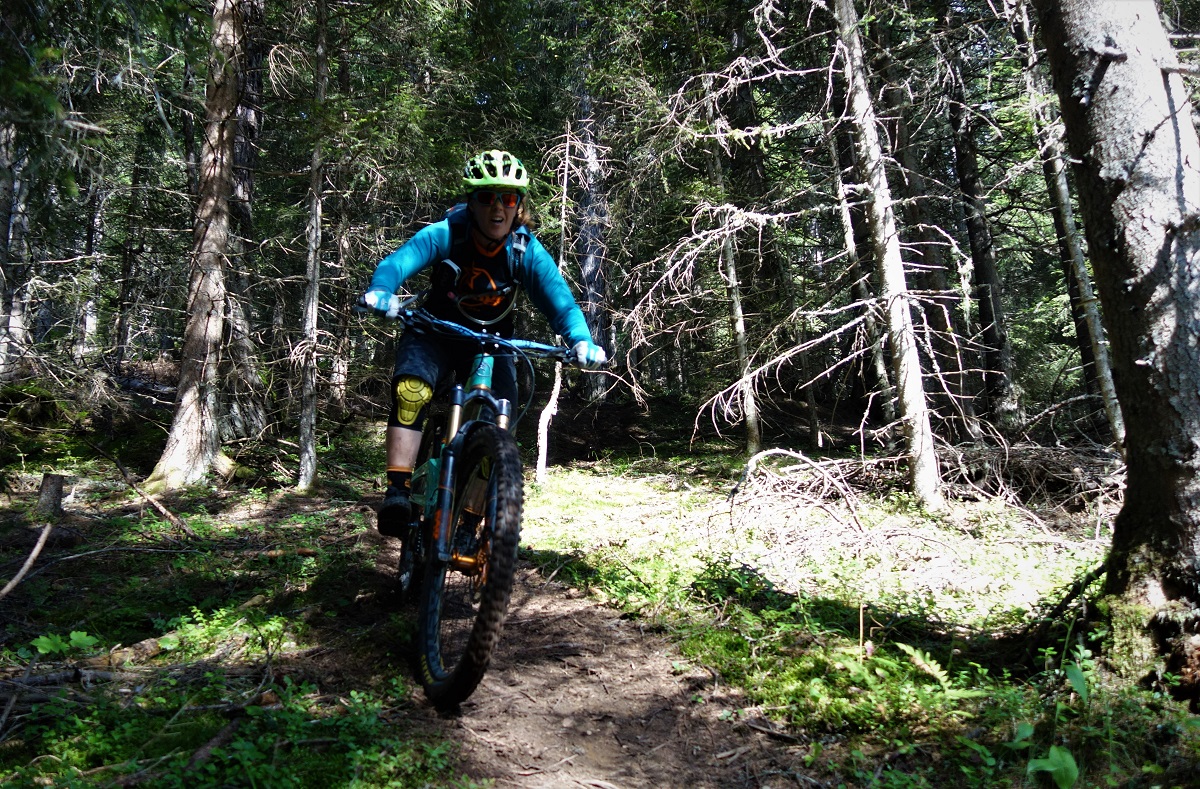 It's not Whistler, it's not Squamish either, but the bike scene in Chamonix is looking pretty healthy.
Have fun, be an ignoramus and play nice.