A new summer of lift riding sprawls before us…
What lifts will open? When will they open? How long will you keep reading my tenuously connected intro before scrolling down to the actual info?
Still reading I see.
The big buzz in writing write now is a.i. If you're in any way stuck for content, just fire a question into ChatGPT, let it write the article for you and then at the end of your piece SURPRISE! drop the bomb that the algorithm wrote it…
So I tried that and it was pretty disappointing. Which possibly sums up your experience of reading the human generated version of this too. No matter, it's still been declared the future of journalism. Who's going to get paid to write generic un-referenced copy when a bot will do it for free in seconds?
Turns out it's the past of job replacement too. In the 1960's an early go at a Chatbot, ELIZA, basically repeated the users question back at them with a different phrasing.
And so got reputation as a psychiatrist.
But I'm not a journalist. Or a psychiatrist. I'm a bike guide. Surely my jobs safe….
I mean, how could a machine learning tool possibly calculate what terrain a rider prefers based on their whoops and holla's reaction to the trail they're on, then pick the next from its database of routes linked to all other A.I. mtb guide-bots?
How would it read who's getting tired, without maybe analysing the bluetooth synced client heart rate data to know that one more lap is a great idea?
No way it could utilise the 5g chips in our blood (what, you thought that went away with the vaccines…) to project a virtual rider in front of you if you want to follow a line, or whisper left or right in your virtual ear as you approach a junction. Or mibbies just a giant arrow if you're as bad as me with left and right.
If you use an app like EchoSOS to call for help, is it just one step easier for the algorithm to call the helicopter directly to deal with any injuries?
Can it download diagnostic data from your electronic brakes and fix them before you even know you've cooked the pads by using them too much on the last descent?
Most importantly, could it translate the insults of the (likely also automated) barista when you order cappuccino after 11am…?
Hmm, yes. Yes it probably can.
And I, for one, welcome our robot overlords, plus I'll have plenty time to ride the chairlifts in my beckoning unemployment, so when are they lifts open?
Chamonix, from CdMB, but provisional dependent on evolution of… well this year probably strikes rather than pandemic, but let's see what surprises '23 has up its sleeve.
Bellevue: 3rd June – 10th September (opening and closing 1 week earlier than 2022)
Flegere: 10th June – 17th September (open 1 week longer than 2022)
Planpraz: 10th June – 17th September (open 1 week longer than 2022) then 21st October – 5th November
Brevent: 10th June – 17th September (open 1 week longer than 2022)
Tramway du Mont Blanc: 10th June – 1st October (open 2 weeks later than 2022)
Le Tour: 10th June – 10th September (was closed in 2022 for a new lift to be installed, still to find out whether bikes will be welcomed in the shiny new telecabines…)
Vallorcine: 10th June – 10th September (same as 2022, hopefully the new normal)
Prarion: 1st July – 10th September + the 2 weekends either side of that (opening 2 weeks later than 2022)
Grand Montets: 1st July – 3rd September (same dates as 2022)
And all those other conveniently nearby places for your spotify trail playlist to suggest:
La Thuile: 24th June- 3rd September Same as 2022, and again no EWS this year to clutter up the season.
Megeve: 24th June – 10th September. Megeve is really 2 resorts, so the Mont Blanc natural resort bit is staggered between 24th June and 10th September (same periods as 2022) and the Jaillet side is….still unknown.
St Gervais: Probably 24th June – 3rd September TBC
Les Contamines: 1st July – 3rd September. Same dates as last year, and same as last year, one of the first to publish dates and easiest website to navigate. Cheers Les Contamines
Grand Massif: 3rd June – 11th September. Assorted start and finish times across the area, with a usual caveat that these are their target dates and it might change yet, and that not all the areas have decided when they're opening yet. Les Carroz is go from the 24th June to 10th September, Samoens is hosting the Velo Vert festival again over the first weekend of June, so it'd be grand if they're open from then but it's possible (likely…) they're then closed until 24th June. Flaine is 1st July to 27th August
Pila: 24th June – 10th September. Still the best bike park in all of the world, still not that quick at getting opening dates up online. Looks like the Couis 1 chair for accessing the ridge and other "if you know, you know" trails ISN'T open this summer, but the Gorraz Grand Grimond lift will be. Whether this opens to bikes, and what it means for the trails I dunno.
Portes du Soleil: 26th May – 29th October. The entire world cup circus comes to town 7th to 17th September, so who knows how that'll pan out, but for the rest of the time: Les Gets Chavannes side open weekends only from 26th May and everything open from 16th June to 17th September. Chatel is weekends from the 9th June and all the time from 23rd June to 3rd September. Avoriaz, all the days from 16th June to 17th September. Morzine probably 16th June to 17th September but dates not finalised yet. Morgins and Champery 18th May to 29th October… Except it kinda looks like Morgins is closed this summer whilst they replace the chairlift, so that's potentially a bit rubbish. The old lift has already been demolished, so maybe the works will be done in time, we'll see….
Verbier: 3rd June – 29th October. Weekends only from 3rd June all the days from 17th June. Le Chable to Verbier is open from 05h15 to 23h50 every. damn. day. 1st July – 27th August for Bruson. Or of course, the Trail Taxi runs from April through until the snow comes back!
Les Arcs: 17th June – 10th September. A way longer season than usual! But with some caveats, so easiest just to look at their website
La Clusaz: 1st July to 3rd September, and 3 weekends either side of that too, which is nice if you have weekends off…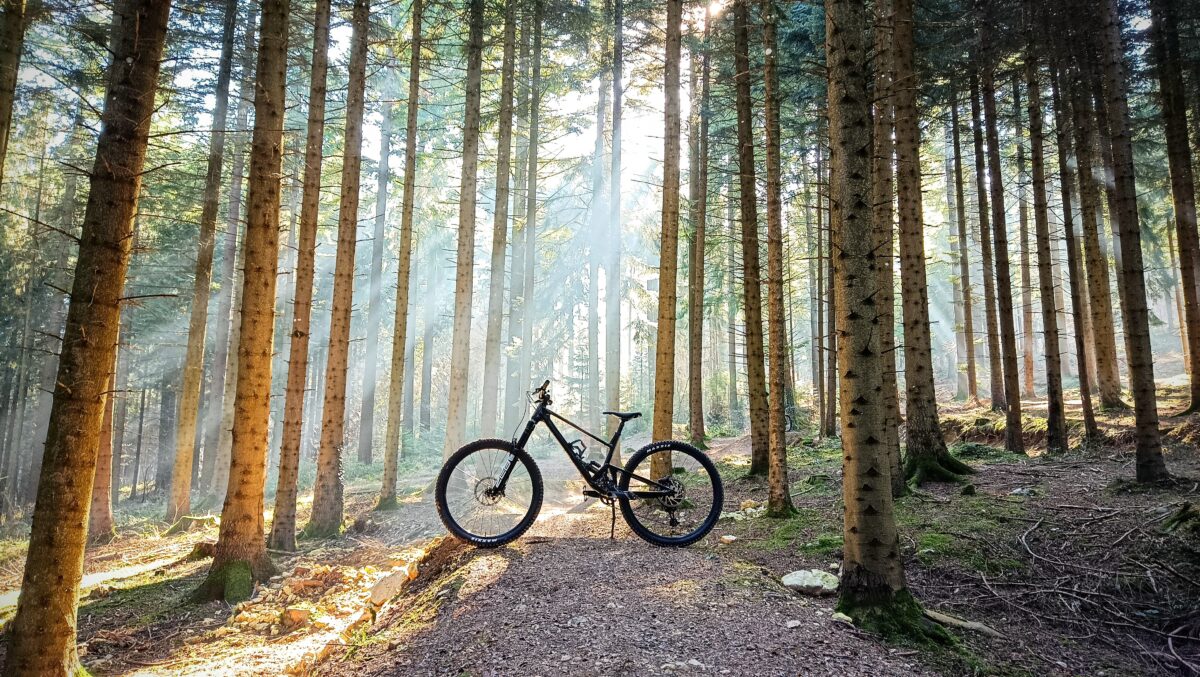 That should be enough to go at for another year, even if lift access season started back in February for most Chamonix locals, hence the photos which are mostly riding Pila from the lifts, and a shot of my shiny (no, sparkly…) new bike from Meyrieu bikepark. Many, many thanks to SCOR for dragging me into the current with my first ever big wheeled bike.
Oh yeah, and the obligatory snow picture to show the winter's not been anything like as bad as tabloid editors have made out.
(So whaddaya reckon, did I write this, or was it a.i….?)