Back in 2016, I imagined what would happen if the then president elect went biking in Chamonix. Four years later, leaving office with the legacy of being the first president to be impeached twice, he's here in his own words again*; A timeline of how autumn was stolen. 
04/11/2020 Election night speech: "I want to thank the first lady, my entire family….for being with us all through this. And we were getting ready for a big ride. We were riding everything and all of a sudden it was just called off. The rides have been phenomenal and we are getting ready… I mean, literally we were just all set to get outside and just ride something that was so beautiful, so good. Such a trail, such a success for riders of Chamonix to have come out in record numbers. This is a trail. There's never been anything like it to support our incredible riding. We rode trails that we weren't expected to ride. Flatiere, we didn't ride it. We rode it a lot. 
And all of a sudden everything just stopped. 
This is a fraud on the Chamonix public. This is an embarrassment to our country. We were getting ready to ride this trail when it was stolen by the snow. Frankly, we did ride this trail. We did ride this trail. So our goal now is to ensure the weather for the good of this nation. This is a very big moment. This is a major fraud in our nation. We want the law to be used in a proper manner. So we'll be going to the Supreme Court. We want all weather to stop. We don't want them to find any snow at four o'clock in the morning and add it to the trail. Okay? It's a very sad moment. To me this is a very sad moment and we will ride this. And as far as I'm concerned, we already have ridden it. "
Tweet 04/11/2020 How come every time they count snow falls they are so devastating in their percentage and power of destruction?    WHAT IS THIS ALL ABOUT? 
Tweet 04/11/20 We have claimed, for riding purposes, the Commonwealth of Flatiere (which won't allow legal observers) the State of Servoz, and the State of Les Bois, each one of which has a BIG dry trail network. Additionally, we hereby claim the State of Les Houches if, in fact,..there was a large number of secretly dumped snow as has been widely reported! Our lawyers have asked for "meaningful access", but what good does that do? The damage has already been done to the integrity of our trails, and to the riding itself. This is what should be discussed! 
Tweet 05/11/20 STOP THE SNOW! 
Tweet 07/11/20 09.41 Lawyers press conference at Four Seasons, Philadelphia 11.00 A.M. 
Tweet 07/11/20 09.45 Big press conference in Philadelphia at Four Seasons Total Landscaping – 11.30 A.M. 
Tweet 07/11/20 Four Seasons Hotel Philadelphia: To clarify, President Trump's press conference will NOT be held at Four Seasons Hotel Philadelphia. It will be held at Four Seasons Total Landscaping— no relation with the hotel. 
Tweet 07/11/20 Winter should not wrongfully claim the trails of Chamonix. I could make that claim also. Legal proceedings are just now beginning! 
Tweet 07/11/20 I had such a big ride on all of these trails late into November 4th, only to see the trails miraculously disappear under snow as the days went by. Perhaps these trails will return as our legal proceedings move forward! 
Tweet 09/11/20 Chamonix meteo, meteo france, meteoblue were so inaccurate with their forecasts, that it really is tampering with the weather. They were so far off in their forecast and in their attempt to suppress – that they should be called out for weather interference…
This claim about weather fraud is disputed 
Trump and Brad Raffensperger, Georgia's Republican secretary of state, phonecall 02/01/2021: "So look. All I want to do is this. I just want to find 11,780 dry trails, which is one more than we have. Because we won the season. The people of Chamonix are angry, the people in the country are angry" "And there's nothing wrong with saying, you know, um, that you've recalculated." "So what are we going to do here folks? I only need 11,000 dry trails. Fellas, I need 11,000 dry trails. Give me a break. There's no way I lost Autumn. There's no way. We won by hundreds of thousands of trails." Brad Raffensperger: "Well, Mr President, the challenge that you have is, the data you have is wrong, winter always follows autumn." 
Tweet 12/12/2020 Big protest in DC on January 6th. Be there, will be wild!
06/01/2021 Address to rally near White House: "But our fight against the big winter, big snow, big ice, and others is just getting started. This is the greatest in history. There's never been a movement like that…. And if you don't fight like hell, you're not going to have dry trails anymore….Because you'll never take back autumn with weakness. You have to show strength and you have to be strong…. And I had to beat Oprah, used to be a friend of mine. You know, I was on her last show, her last week, she picked the five outstanding people. I don't think she thinks that any more."
06/01/21 Pre recorded address to ask protesters to stop storming the Capitol: "I know your pain, I know your hurt. We had an autumn that was stolen from us. It was an endless season, and everyone knows it, especially the other side…. But you have to go home now. We have to have skis. We have to have ice and snow…. We can't play into the hands of these people. We have to have winter. So go home. We love you; you're very special."
Tweet 06/01/2021 "These are the things and events that happen when a sacred season is so unceremoniously & viciously stripped away from great riders (on Orange Patriots presumably…) who have been badly & unfairly treated for so long. Go home with love & in peace. Remember this day forever!"
12/01/2021 Alamo Texas, Trump address to crowd: "Free trails are under assault like never before…. The 25th amendment is of zero risk to me but will come back to haunt the snow and the snow administration as they call, I call it winter"
13/01/2021: Congress voted to impeach D.J.T, Presidential pardons released: NOW, THEREFORE, BE IT KNOWN that I, D. J. T, President of the United States of America, in consideration of the premises, divers other good and sufficient reasons me thereunto moving, do hereby grant clemency to the said Autumn, and 70 others.
19/01/2021 Farewell address to the nation: "I did not seek the easiest course; by far, it was actually the most difficult. I did not seek the path that would get the least airtime. I took on the tough rock slabs, the hardest corners, the most difficult line choices – because that's what you elected me to do."
"I go from this majestic season with a loyal and joyful heart, an optimistic spirit, and a supreme confidence that for our bikes and for our trails, the best is yet to come. Thank you, and farewell. God bless you. God bless the United States of Flatiere."
20/01/2021 Final public words as President: "So, have a good life. We will see you soon."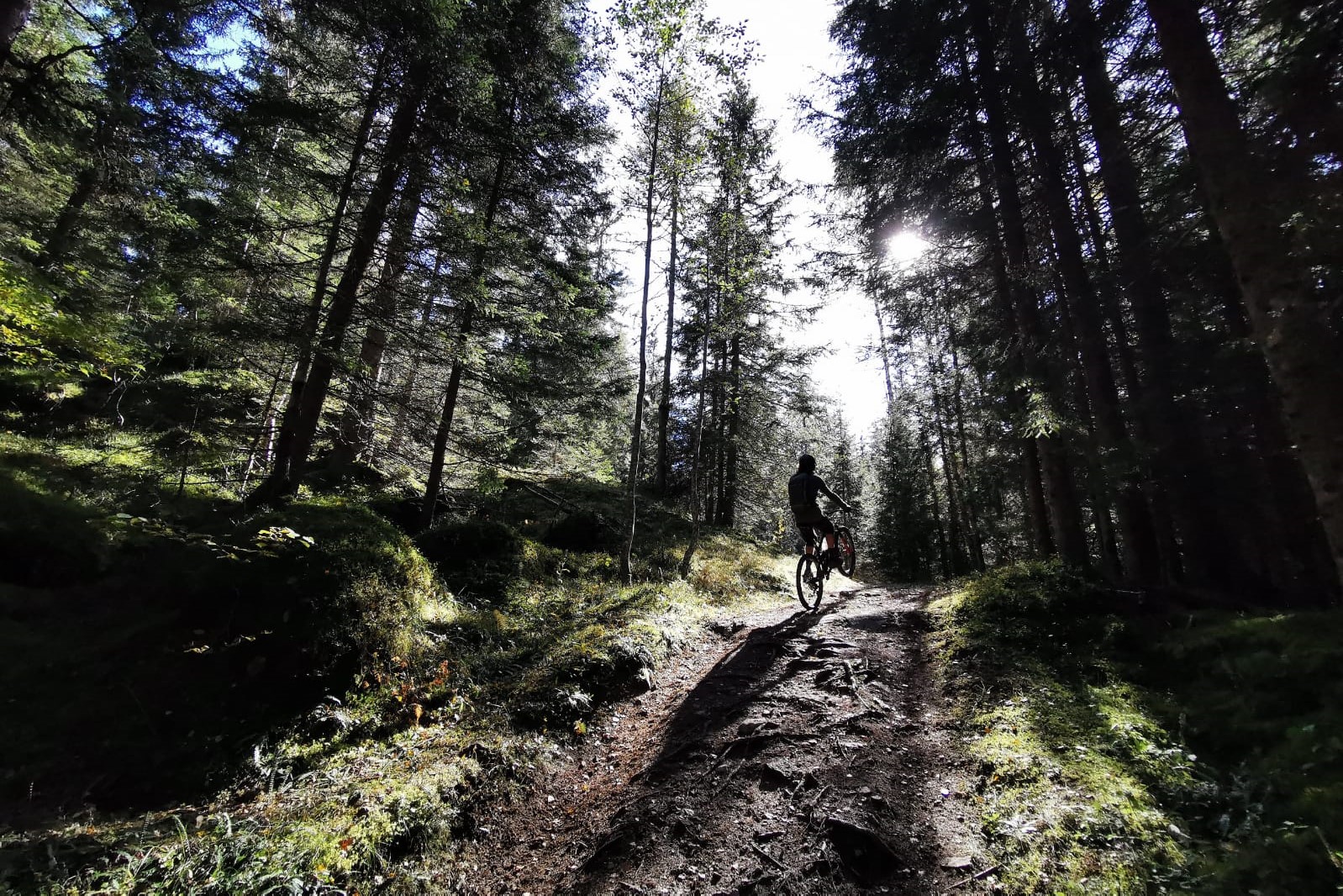 Once again, all of the above is basically his own words, this time culled from tweets and press conferences and public addresses since he lost both the popular and electoral college vote.  
The last go at this, back in November 12th 2016, saw an interesting anomaly this site's analytics. The number 1 and 2 countries for the most hits are always the UK and France. They swap places, but it's always one or the other. For the month after I posted Post Truth Biking, Russia rushed the number one spot, being responsible for 32.3% of all traffic to the blog between 12th November and 11th December 2016. Anyone care to hazard a guess at why that happened? 
*So I had been chipping away at this post for a while, with a nice document listing tweets that I might use and with simple to follow hyperlinks to show that yes, Trump really did say that, when he staged a rally on the same day that congress was certifying the election of Joe Biden. At the rally, Trump encouraged his supporters to "walk down to the Capitol" and you know the rest. Alas this also led to Trump being permanently removed from twitter and all his old tweets disappearing. Along with my links. So if you want to check, the date and shape of each tweet is there, I'm sure your favourite conspiracy theory approved search engine can do the rest.