With the best trails in Chamonix busy with walkers and trail runners, a (nother) road trip was in order, this time through the Mont Blanc tunnel to La Thuile. The trip's an easy 45 minutes (if you don't get stuck in traffic….) and stress free once you've found the chairlift (look out for the "bikers welcome" sign on a café, and turn next left!)
A quick summary if you just want to look at the pictures: if you're on a DH bike, best to stay on the main road till you hit Aosta, then ride Pila, or keep going over the pass and ride the Val d'Isere track, there's nothing we found that warranted a big bike. There's no big drops, jumps, rock gardens or braking bumps. If you're on an enduro bike then best to visit Via Marcello Collomb and look in the estate agents window for a flat as your bike is pretty much perfect for every trail here. Hardtail riders needn't worry either, the trails aren't buffed smooth, but you'll not struggle.
So, 17euro later and armed with the tantalising looking piste map (is it piste or trail? Either way, track names and letters below) we hopped onto the Bosco chair and gained 617m to discover that it were a bit chilly, and perhaps we'd better head back down and grab another layer. The black run "Garin / B" was the first to be found so followed that. We were disappointed. Heading back up (with long sleeves for me) we continued up another 261m on the Chalet lift and dropped back down on the red "Freeride / H". Again, it's not that the trail was bad, just nothing on a par to what we have here in Chamonix. Back up again we headed off to do a longer loop back down to town. This was more like it, fast and flowing singletrack through alpine scenery, getting more and more tech and tight as we dropped into the trees, before finally cruising back into town on the road. From here on in the day was on!
We kept doing top to bottom laps on all manner of excellent singletrack, very rarely climbing but generally requiring enough pedalling to make a full on DH or freeride bike too much work. Most of the trails are man-made, but with a really natural feel. The advantage of this is that they don't seem to get too cut up. Occasionally the trails are obviously man made with berm and kicker sections, but these are few and far between.
I can't think of another uplift area with such easy enduro riding, just get on the lifts, pick a trail, ride down, & repeat! A quick look at the piste map shows that you can easily mix and match sections of trails creating even more variety. And as with all bike areas, there are lots of locals trails cutting off the main paths but we never felt the need to check any out, this time….
Rather than describe how gosh darn awesome our day was and explain each lap in detail, here's a breakdown of most of the trails we rode:
Black Garin / B, average, dusty, bit rooty but not very hard.
Red Freeride / H, average, bitty, some braking bumps
Blue Foyer / I into red Argillien / J then black La Joux / C. More like it! Super fun, more open at top on Foyer & Argillien, very natural feel despite being mostly man made.
Red La Tour / P. Great again, though some muddy bits…. feels very natural till an out of character, but great, berm/jump section.
Touraisse / S. Faster of the 2 tracks leading on from La Tour, with some very very good drifty corners through just wide enough gaps in the trees.
Black Le Volpi / D. Good, much faster and more flowing than Garin, the other front face black, but probably a nightmare in the wet!
Blue Laghetto / L is mostly undulating double track with a very Scottish section on open heathland. Not a particularly interesting trail, but very worthwhile to access….
Black Maisonnetes / K & Ponteilles / K2(deviation). K for Killer! The turn off from Laghetto is easy to miss, but keep an eye out on the right after the left hairpin and you'll be fine. Trail of day with a great mix of all terrain, views, some tech and lots of fast flowing riding.
Red Verney / T. Other option for continuing on from Le Tour. More loamy than rest of trails, but could do with a bit more gradient in sections to improve the flow, track a little indistinct through meadows, but still good. Black link closed at Pont Serrand, so a short climb on road onto Le Volpi is needed of you don't want to follow the tarmac down.
Bike park. Above the Bosco lift there's a small bike park with dual slalom course (2-0 to Angus) some larger tables, a kiddie north shore and a (deflated) airbag. Nice way to finish off a lap, but it's not Leogang.
Whetted your appetite? If all this riding isn't enough then remember, it's Italy, so don't bother with a sandwich in the bag, just buy some panini, drink some coffee and the day will have been worth it no matter if you didn't enjoy the riding (or your bike had a tantrum and got 4 punctures….) There's even a "MTB Lunch" deal where you get your lift pass, lunch and a swim in the mid-mountain pool for 25.50!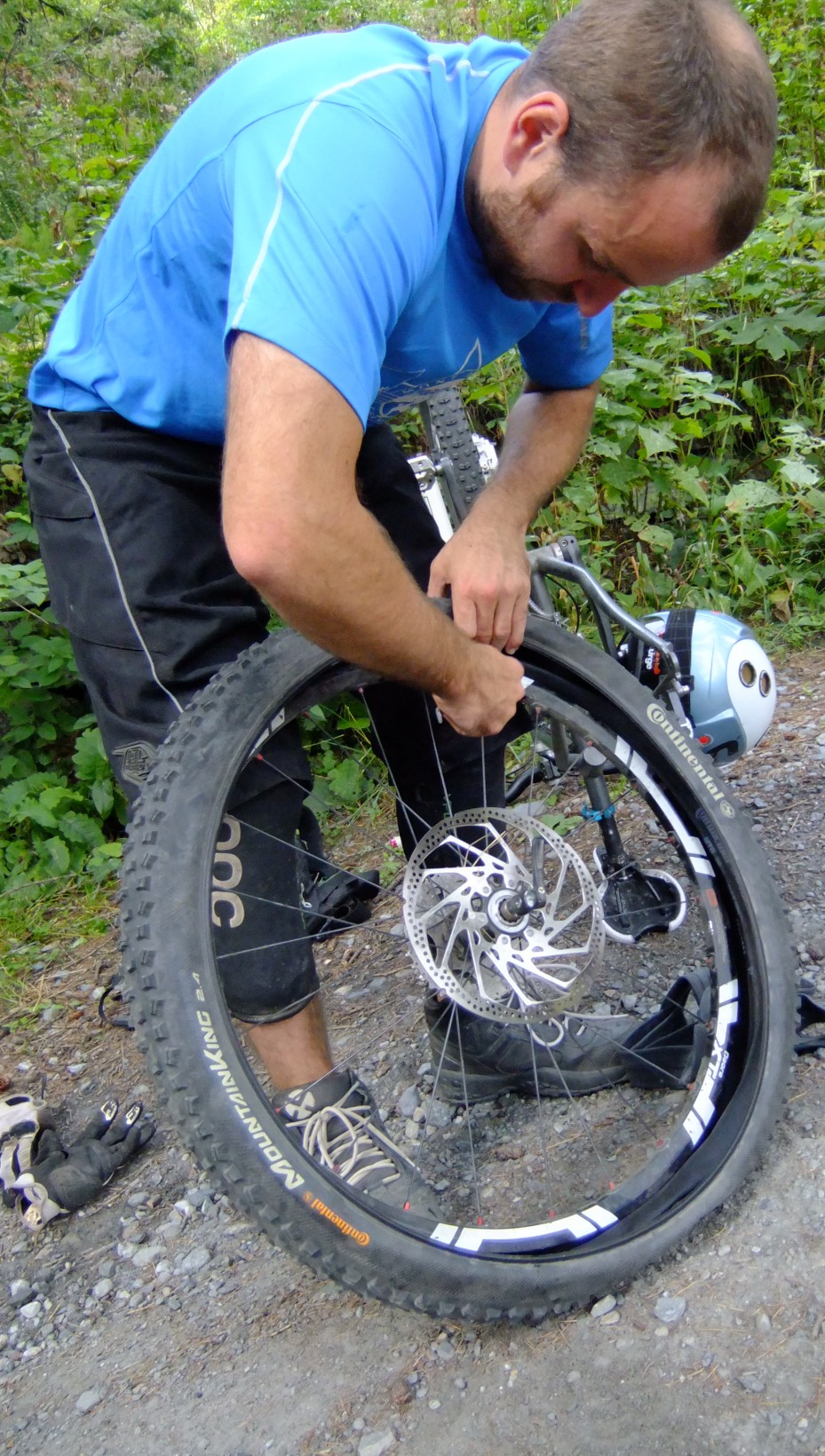 See you there next year.