Seen A Slice of British Pie yet?
Grand, innit. I'm not completely sure if it's a good thing or not that the best bit of bike filming I've seen in years is so good because it's emulating edits (or "videos" as we used to call them, what with them generally being actual physical things rather than just interweb) from 15+ years ago, but that's not really important. It's mostly grand because it's a tour of the Uk's regional accents with some pissing about in the mud thrown in for good measure.
And everyone(ish, probably, maybe, I don't know) on the internet loves it, so it will dictate MTB fashion for the next year or so at least. Hence, ever keen to get in at the start of the curve, a trip to the French alps version of a muddy British forest. La Saleve.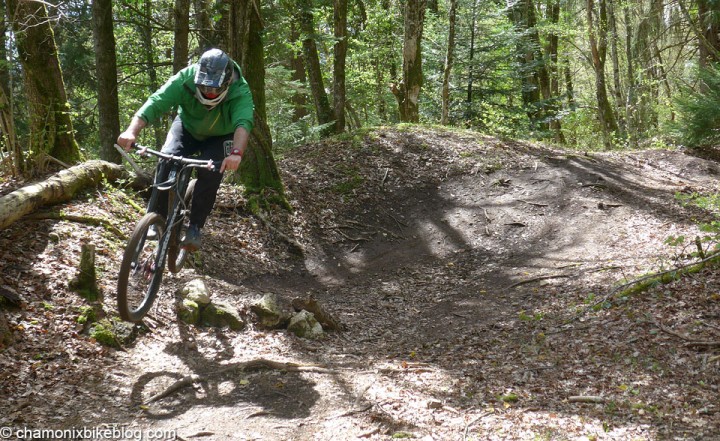 The carpark was filled with folks 2016 toys. New bikes, new parts, new clothes. Some folk were even getting their new pro-model clothes with their name on it…. Lots of shiny clean stuff ready to get covered in the perma-damp clay of La Saleve, though it turned out not to be too muddy and the waterproofs of the first lap were quickly ditched.
Every time I go to La Saleve I ride some trails I never new existed and Saturday was no different.Helped no end by being with folk who actually knew where they were going.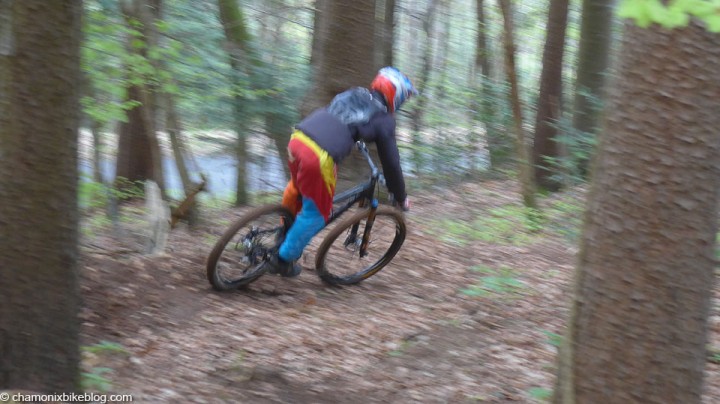 Whilst following someone with a rough idea of where the trail goes does help with navigation, some of them thar French riders are kinda fast on slippy, steep, technical trails so you could quickly find yourself going sideways into trouble. Just as I was thinking even Bruni would be struggling to keep pace with me I nailed a perfect 2 wheel drift into tree headbutt.
New helmet tested, no damage done.
Alas not everyone was so lucky with crashes, Mati picked a fight with a tree stump and managed to do something fairly unpleasant to his shoulder. After missing most of last summer with a broken collarbone he was pretty gutted but strapped himself together with an innertube and got on with getting off the hill whilst Ben went to find a van and the rest of us cruised back to the carpark and sort the gear.
A shitty end to a great day playing about on bikes. And continuing that theme, as an anticlimactic end to the post, here's some information. The 10 ride pass is now 46.30euro, you canny swap it between people anymore, but you can take a photo of the QR code and show the lifty your phone instead. It's like the open university this blog. Informative AND fun.
*Just to make everyone absolutely clear, the title in no way implies any relationship between the bike handling skillz in the film and us lot up La Saleve, it's just a lazy link into something interesting happening now and saves me having to think too much to get the posts up and running.