Verbs, as Massive Attack inform us (when oh when will they do a Sesame Street co-lab?), are 'doing' words, so this episode we are doing Verbier. Chamonix's richer, better schooled, better looking (but not quite as talented….), cousin.
There's a fair bit of winter rivalry twixt the two as to which is the better resort, with the Chamonix folks laughing at what Verbier calls "extreme", the Bec du Rosses is just a fun wee ski out for us, whilst the Verbier crews get confused why Chamonerds take all they ropes and harnesses and crap out with them in their rucsac and just backflip over the problem whiles we're still setting the abseil anchor or working out which foot to put the crampon on first.
Truth telt, both places are grand and, being an easy 50 minutes drive apart*, worth going to each of them.
Plus I've spent this summer working in Verbier, so it's not like I've spent lots of time learning the trails there or anything.
Starting with the basics, the Verbier bikepark is mostly below the Verbier – Ruinettes lift, but there's also bikes only trails over by the Savoleyres lift. A bikepark pass will set you back 31chf to 37chf and let you play on the Le Chable-Verbier-Ruinettes gondola, the La Chaux Express and the La Tzoumaz / Savoleyres gondolas which link Verbier and La Tzoumaz via Savoleyres.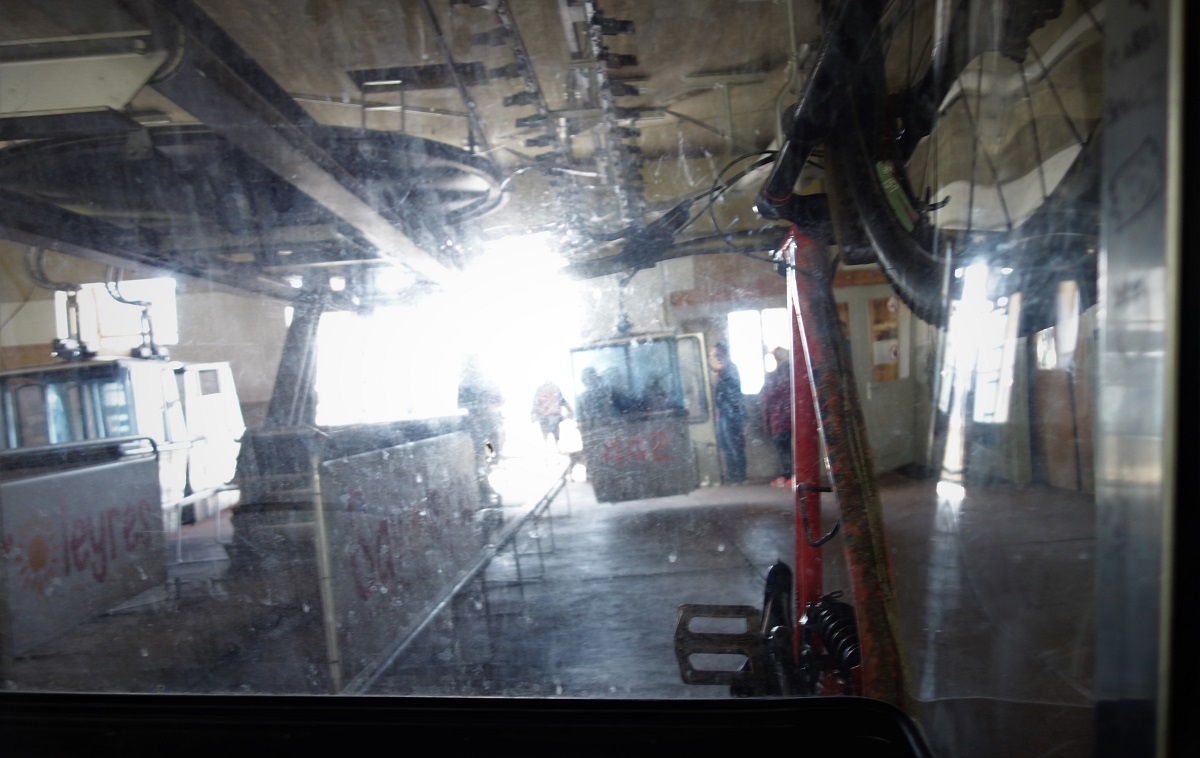 In addition to the bikes only bikepark trails, there's a wheen of "enduro" trails. Or trails as they're otherwise known. If there isn't a no bikes sign at the start then they're generally well ridden. If there is a no bikes sign at the start, then riding them will cause all manner of issues for everyone else when it comes to bike access and general trail advocacy so best stick to the trails you can ride, it's not like there's a shortage of them.
If you stump up the extra few chf for the full 4 valleys lift pass then a whole world of possibilities opens up, kinda like how the Megeve/Les Contamines/St Gervais addition to Chamonix's pass works. But you'd really need a guide for that…
Anyways, work is work and play is play. Lucky for me a few Chamonix friends have made the trip over when I'm not working at showing people around so I can spend my day off showing people around. It'd be a pretty dull bit of content if I just listed off trail names and descriptions for every trail we rode, but there are a few stand outs.
Margaret Thatcher. If you know where to start, and you know to go far enough right, maybe you can find: Margaret Thatcher. It sits in that liminal zone between legitimate and not legitimate trail. There's no sign at the start telling you not to ride it, but that's mostly because not many people know the trail's there. So I'm not telling.
It could be in Innerleithen though.
After a slightly out of character start through rocks and moorland, Maggie plumets through coniferous forest. The trail constantly evolves as parts get too worn out so new lines appear through the fresh loam and, of course, fresh roots. It gets steep too, silly steep in places, yet somehow the dirt is just good enough and the corners just rutted enough that you can slip and slide and bounce your way down and jjuuuussssstt get away with it. And if you don't the undergrowth is pretty forgiving. Talking of corners, unlike the Iron Lady, this trail IS for turning. There's not many points where you go in a straight line for more than a few meters.
Chez Danny. There're two very similar trails out on riders left of the bikepark, Chaz Danny and Nuthouse. I'm not sure which is better really. They both share the same excellent traverse over the alpages away from the park trails which sees you hopping and skipping through the grass like a Von Trapp. Nuthouse does have a better top to bottom flow, Chaz Danny kinda abruptly ends about 2/3rds of the way down the hill. But then, Nuthouse needs a bit of a pedal to get into it whilst Chez Danny is fully up to speed just a few meters in. I'll go with Chez Danny because I really like corners, and Chez Danny is all about the corners. There's a bit of straight to start with, and a few more on the lower section, but otherwise you're either setting up for a corner, executing a corner, or exiting a corner for many hundreds of meters of vertical. A good thing. Unless it's wet in which case there is no traction worth talking about and you can remove the 'set up' and 'exit' parts of the above description and replace it with 'sideways' after executing a corner.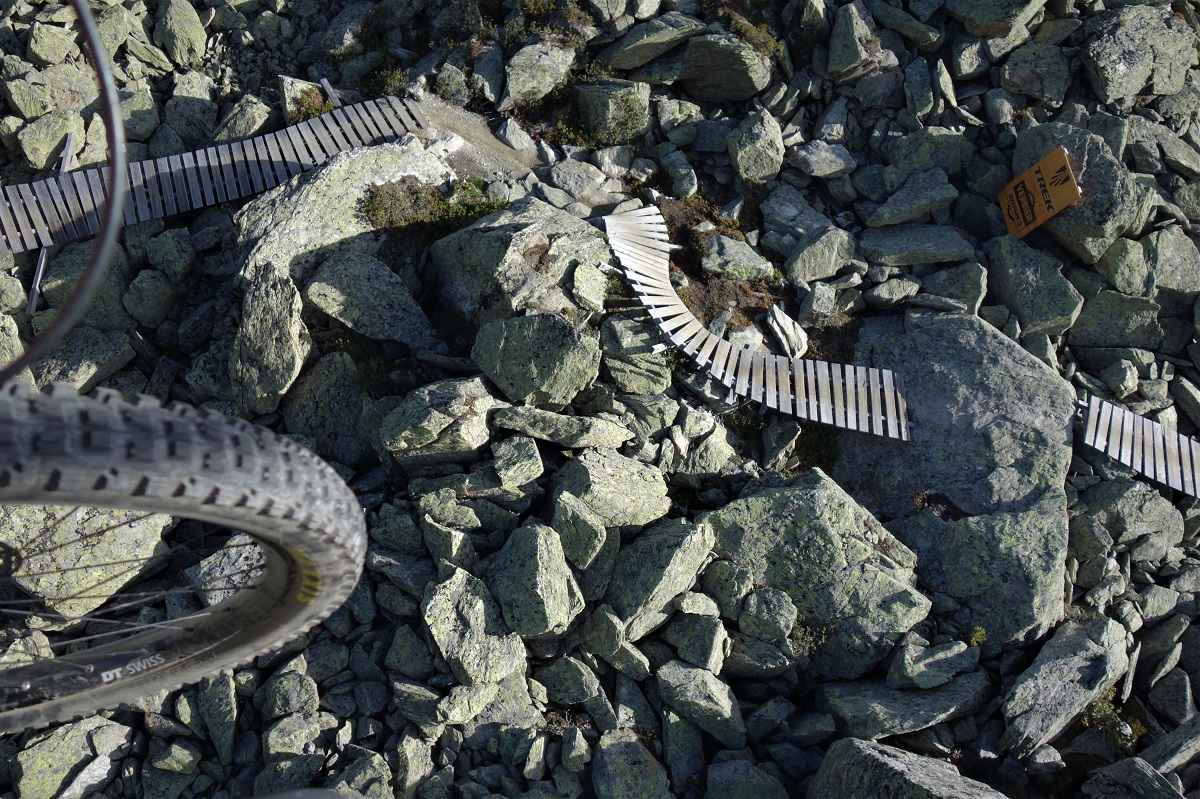 Wouaiy. Which is the noise you make quite a lot of the time on the way down. Bike Park isn't the greatest thing about Verbier, but that doesn't mean there's not some great bike park. Best started from Fontanet on the Rodze trail where you can get your eye in on the upper jumps framed by, if you've been lucky with the weather, one of the better backdrops of any park in the world. In an unusual twist for a European bike park, the jumps are all of a fairly similar size too, so if you get the first few, you should get the rest. Ish. It's not Canada ey.
Over the whoops (what exactly are you meant to do with whoops? I really don't get them) and through the wooden arch into Woohai proper (you could also get here straight from Ruinettes, but where's the fun in that?) At first it's a lot of tight left, right, left, right, left, repeat corners, with the odd wee gap jump thrown in for measure. As it's a bike park you don't feel quite so bad about throwing some shapes to get round the corners, but I'm not sure I'd say that if I worked on the park maintenance team.
As the angle of the terrain slackens off so can your braking fingers and you enter the best section. Fast, diving around the trees. Big well built berms throw you round the corners and little lips dotted around the trail let you gap over almost everything you could want to, making a root infested trail feel as smooth as tarmac when you get it right.
In Verbier it never stays mellow for long though, soon enough you're hanging off the back of the bike and chucking it round the turns again. And then you're dumped out onto fire road faced with a choice. Step up and drop into the black final section of obligatory gap drops and tech rocks. Fun, but not for those of a nervous disposition, or. Down the fire road for a bit to the excellent last red section; deep berms, with the end of the last overlapping the start of the next, just as it should be really, to let you proper pop from corner to corner. One of those trails that massages your ego and fools you into thinking you're a far better rider than you are. Which means it's time to get back on the lift, leave the park, and go ride….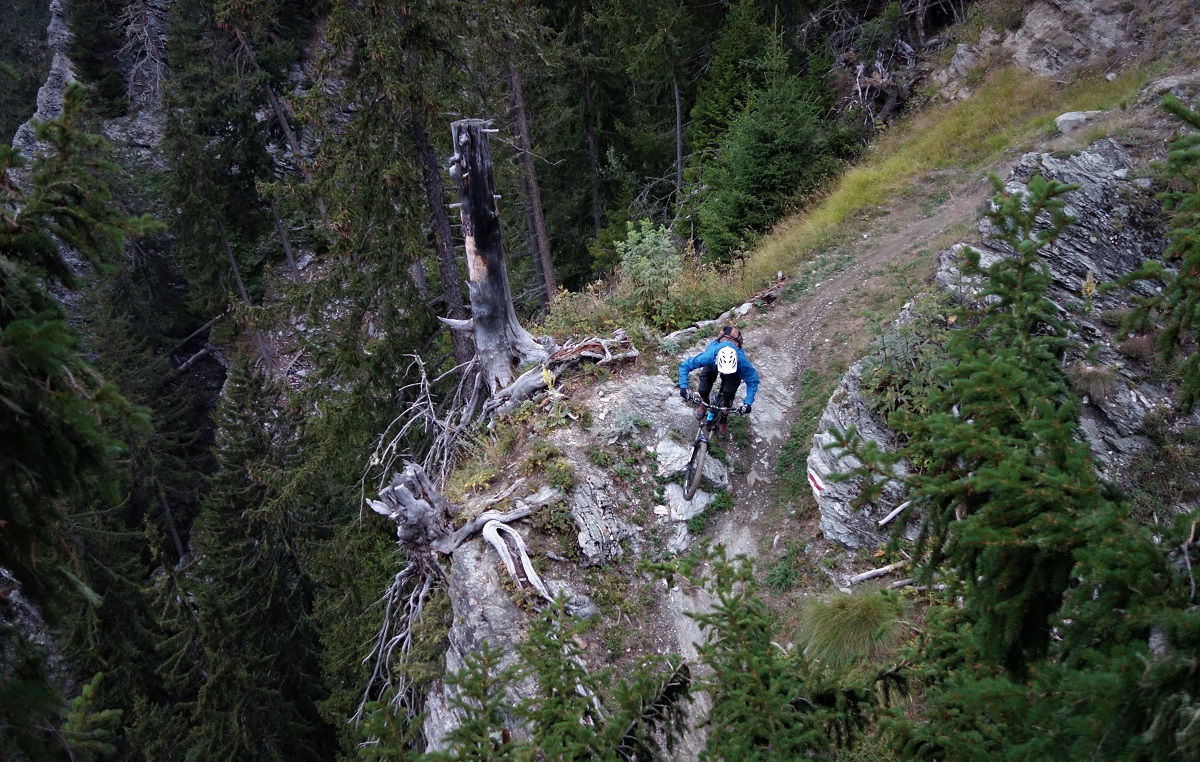 Vertigo. Which isn't that grand a name for the trail as it's not really that exposed and Hitchcock hasn't appeared for his cameo on the trail. Or not yet anyways. The name is immaterial. The pedal round from the bike park round La Chaux with the grand views of the Grand Combin in front of you nicely whets the appetite. The appetizer of the techy traverse from the gravel road to the start of the trail does just that. By the time you start to roll in over the undulating alpage you are definitely ready for the main course.
A shame then that the first bite is a little soured by the stravafication of the initial turns. Or lack of turns due to the straight lining trench that runs through them. No matter, the bike park crew are apparently going to return this to its former glory soon, and you're into the woods and all manner of trail taste sensation before you know it anyways.
Vertigo eases you in gently, the trail swoops and flows through the forest for the first half, occasional flashes of the drop appear through the trees but mostly you'd never know how ridiculous a bit of hillside it is for a trail to pass through. Slowly but surely though, the swooping turns tighten up. Soon your arms start to burn from the braking into each cresta run esque hairpin and you're wishing you'd paid more attention at cornering school.
Then, the section that gives the trail it's name. You emerge from the woods into some straightforward trail. Gently curving, not too steep. And about 30cm wide, bench cut into the side of a steep slope that ends in a plunge to the gully below. It's only short, you're soon back into throwing the bike around corners then the final long deathgrip-if-you-dare straight and the Dirt magazine (R.I.P.) gap jump at the end. My favourite trail off the lifts, I think, Donkey Derby is up there too right enough. Either way, what next, Lama Farm or Comfort Zone?
Basically, there's a lot of good trails. Some are better than others, some are more tech than others. You're not going to know for yourself unless you go and try them though. Think of this post as a bit of gentle encouragement to go and make the journey over the border from Chamonix. The lifts are open until 28th October** if that's the extra push you need.
A big thanks to Bike Verbier who have not only shown me all these trails, but pay me to show other people them too. And, more importantly, loads of harder to find and access trails that you'd have nae chance of getting done otherwise.
*Or a scenic but pricy train ride apart. Or a sweaty road bike. Or an interesting MTB trip.
** Weather permitting…. I've been skiing up at Lac des Vaux in October before!