Nope, never read the book. Or seen the film. Never found the time really.
Normally by now I'd've put up a post with the summer opening dates for lifts within an hour or so of Chamonix. Seems 2020 isn't doing normally. Instead, here's a list of what might open and when according to each of the bikepark's official outlets, some of which are more up to date than others. I'll update it as more details emerge, but I wouldn't book a holiday without double checking the info at source first. Last update 07/05/2020 12/05/2020 13/05/2020 21/05/2020 23/05/2020 27/05/2020 28/05/2020 04/06/2020 11/06/2020.
We still can't quite get out to ride bikes on Chamonix's trails, but hopefully that starts back on the 11th May. Until then, read the preliminary lift opening info and look at pictures from last Autumn's work guiding the Lake to Lake trips in the north of Italy.
Chamonix, from CdMB, provisional dependant on evolution of government advice *NOW CONFIRMED*.
Planpraz: 6/7th June then 13th June – 20th September
Flegere: Weekends from 13th June then 4th July – 13th September, then 17th October to 1st November (delayed to 20th June due to weather)
Brevent: Weekends from 13th June then 4th July – 13th September
Tramway du Mont Blanc: 13th June – 20th September
Le Tour: Gondola weekends from 13th June then everything 4th July – 13th September (delayed to 20th June due to weather)
Vallorcine: Weekend of 27th June then 4th July – 30th August
Bellevue: 27th June – 20th September
Prarion: 4th July – 13th September (+ weekends from the 6th June, except it looks like the weather's too bad to open for the weekend 6/7 June)
Grand Montets: 4th July – 6th September, with restrictions on hours.
Away from Chamonix you've got:
La Thuile: 4th July- 30th August are the published dates. Fingers crossed they can manage it, and that we can visit. I need my coffee. www.lathuile.it/en/chairlift_time.html
Megeve: 4th July – 6th September. Megeve is now 2 resorts, so the Mont Blanc natural resort bit is www.montblancnaturalresort.com/fr/horaires-tarifs-megeve and the Jaillet side is ???? megeve.com/fr/ete/se-depenser/remontees-mecaniques-ete/
St Gervais: 27th June – 30th August Access to the "Whizz" trail from 0900 to 1800… ete.ski-saintgervais.com/fr/e5-liens
Les Contamines: 8th July – 6th September. Information up on their website as usual. www.lescontamines.net/home_calendar.html
Grand Massif: 27th June – 30th August. Assorted start and finish times across the area, with a big caveat that these are their target dates and it might change yet. Basically between 4th July and 30th August with the added super bonus of Les Carroz from the 27th June. summer.grand-massif.com/mountain-biking
Pila: 27th June – 7th September, plus bonus weekends of 13th and 21st June for the gondola. Hopefully. pila.it/en/summer-season/
Portes du Soleil: 13th June – 20th September. Again, the PdS have caveated the shit out of this being very government regulations and weather dependant, but they are hoping to open Les Gets for weekends only from 30th May (now confirmed!!), Avoriaz have recently confirmed July 4th opening, Chatel confirmed 27th June, with full opening in June until end of August when lifts will start closing. en.portesdusoleil.com/
Courmayeur: Wait, what, Courmayeur? Aye, seems bikes now travel for free on the Courmayeur lifts. woop, etc. Unfortunately no confirmed dates for now. www.courmayeur-montblanc.com/?q=tariffs&language=ja
Verbier: 6th June – 25th October. Over the border in Switzerland things are a bit more relaxed, so…. Weekends only from 6th June, all the days from 4th July – 21st September, then weekends though until 25th October. Big question, can we get over the border? www.verbierbikepark.ch/horaires_fr.php
Les Arcs: 4th July – 29th August. Not all the info is up yet on the website, but they've been busy advertising 4th July as the hoped for opening date for 2020. Fingers crossed. lesarcs.com/hiking/summer-area-les-arcs-peisey-vallandry-opening-hoursprices.html
That's what's lifts are opening, hopefully, and when, hopefully. Borders, accommodation, cafes, bars, shuttles, public transport? We don't know the answers to that yet, but I guess things will get clearer as we go on. In France the best, or at least most official, source is the government. 'Cos, like, they make the rules. www.gouvernement.fr/info-coronavirus or the EU wide reopen.eu
Normally I start these things with some fanciful, unrelated tale that's caught my interest recently and drag the analogy kicking and screaming round to bikes. I really wanted to write something about what seems obvious right now maybe wasn't quite so obvious in the past. To write about Florence Nightingale, statistician and social reformer (and nurse), and data analysis being more useful than a lamp at stopping infections in the Crimean war. Then about people analysing damage to planes that came back from WWII dogfights and concluding that as they had no bullet holes around the cockpit and engine, those bits must be armoured enough already without ever asking what holes were in the planes that didn't come back. But I just don't really feel like it. As mentioned before, it's not normal times. If you're stuck for things to do, try googling both those subjects. It's really interesting.
I have a feeling there'll be plenty of exploratory riding content appearing in the next few months as many of us in the alps remain unemployed and look to the hills for escape. Maybe this summer'll be a grand opportunity to explore closer to home? Maybe the borders will open and I'll be off working as a guide around the Alps? Hopefully the optimists are right and 2020 blossoms into a fine summer for everyone. Do what you should for where you are and I guess the trail etiquette adage is more accurate than ever just now. Be Nice, Say Hi*.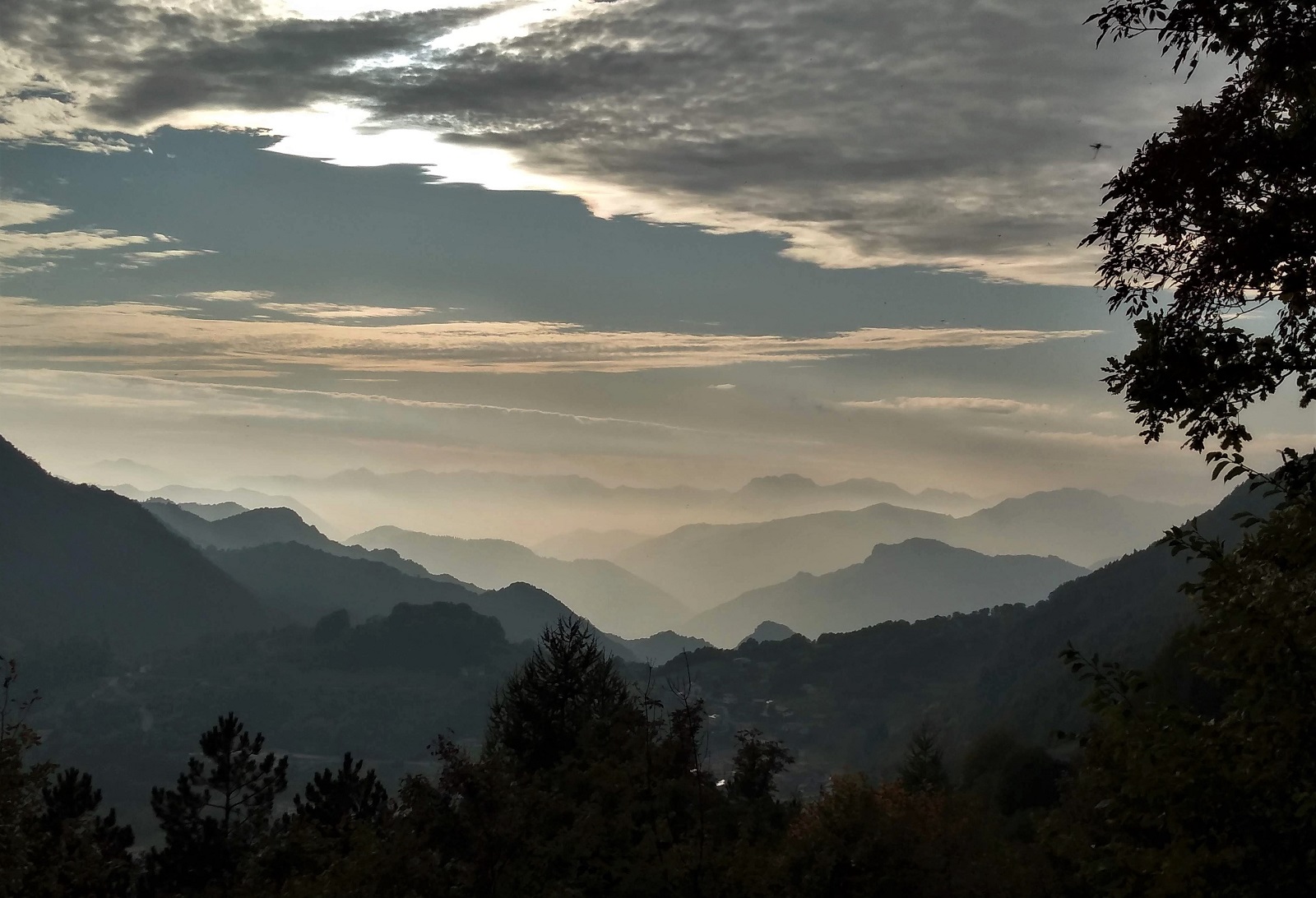 *Saying Hi removes the need to shake hands. good forward thinking that.